NGS' NG/LNG SNAPSHOT – February 16-28, 2023
National News Internatonal News
NATIONAL NEWS
City Gas Distribution & Auto LPG
4.4 crore in West Bengal to get piped natural gas
KOLKATA: Over 4.4 crore population in the state will be covered by piped natural gas in coming years. This was projected in this year's Budget. It was pointed out that the Jagdishpur-Haldia-Bokaro-Dhamra Pipeline project, covering 10 south Bengal districts, and Barauni-Guwahati Pipeline project, covering five north Bengal districts, with an expected investment of Rs 4,185 crore, have been undertaken.
read more
The City Gas Distribution (CGD) project will utilise the gas pipeline of GAIL for distribution of CNG/PNG for domestic, commercial and industrial use. The project is expected to result in a revenue of Rs 208 crore as sales tax every year. The number of proposed CNG stations is 530 while the number of PNG connections is 32 lakh. "Based on exploration exercises in the onshore part of Bengal basin, Petroleum Exploration Licence has been granted to ONGC. Test production is on. The state has received investment to the tune of Rs 3,700 crore from ONGC, and Rs 900 crore of committed investment is on the anvil during the period of 2021-24," it said.
https://timesofindia.indiatimes.com/city/kolkata/4-4cr-in-state-to-get-piped-natural-gas/articleshow/97965576.cms
show less
Target to commission 30 CNG stations in Greater Kolkata by next year
Kolkata : The transport department of the state government is more focused on running CNG vehicles in addition to electric with the goal of reducing pollution and zero carbon emissions in the metropolis. Many types of discounts are also being given to increase CNG and e-vehicles.
read more
However, if we talk about CNG vehicles, then the biggest problem is the less number of refueling centers. Currently there are only 8 CNG refueling centers in Kolkata. Head (Marketing & Commercial) Bengal Gas Company Limited P.K. Vishwas told Sanmarg that at present there are 8 CNG stations in Greater Kolkata (KMC area, North 24 Parganas up to Barasat, Newtown and some areas of Budge Budge and Hooghly). Presently 600-800 kg gas is being supplied from a CNG station. However, by the next financial year, the number of CNG stations in Greater Kolkata will be increased to 30.
The issue of less refueling centers was raised in the meeting with the minister
Sometime back, State Transport Minister Snehasish Chakraborty had discussed increasing the use of CNG vehicles by holding a meeting with the officials of the Transport Department, gas companies, truck and bus operators. The biggest obstacle in this was revealed in the form of less number of CNG stations, due to which there are difficulties in running CNG vehicles. Apart from this, people are not showing much enthusiasm in buying CNG vehicles. Apart from this, it was also said that there is no significant difference in the price of CNG and petrol-diesel and this margin is also consumed in extra mileage for refueling. Although on this P.K. Biswas said CNG is 10-12% more economical than diesel and 30-35% more economical than petrol. Here, Tito Saha of City Suburban Bus Services said that it is expected that to increase the number of CNG vehicles, the transport department will emphasize on the strengthening of structures. Need to make refueling centers at 33 to 50% petrol pumps It was said in the meeting that there is a need to make CNG refueling centers at 33 to 50% petrol pumps so that operators also take initiative for purchase or retrofitment of CNG vehicles. Everyone was also asked to give the proposed location where these refueling centers could be set up. Appeal to convert government vehicles also to CNG Not only buses and private vehicles but government vehicles should also be converted into CNG, for this it was said to appeal to the Department of Urban Development and Municipal Affairs. At the same time, after the scrapping of government vehicles under the scrapping policy, the appeal to replace them with CNG vehicles was discussed. It was also discussed whether loan or some exemption would be given for CNG vehicles. It is necessary to connect the network to the pipeline 200 km from the pipeline of Durgapur. At present, trucks have to bring gas from far away, in which there is a lot of problem. In such a situation, not only the expansion of CNG stations is necessary, but it is equally important to connect the stations with the pipeline. P.K. Vishwas said that work is going on. Soon the entire network will be connected through the pipeline, after which the problems being faced in bringing gas from Durgapur will be rectified. At present, this problem has been reduced by taking various other steps besides increasing the capacity of trucks.
https://irshadgul.com/target-to-commission-30-cng-stations-in-greater-kolkata-by-next-year-ig-news/
show less
Jio-BP to sell bio-CNG, compressed biogas
Jio-BP, a fuel retail joint venture between Reliance Industries and British oil major BP, will shortly begin retailing compressed biogas (CBG) and bio-CNG (B-CNG), both of which can be used in place of compressed natural gas in CNG-powered vehicles.
read more
To begin with, the company will retail CBG and B-CNG at its outlets in western India, and later expand to other outlets, people in the know said.
"Jio-bp is actively working on setting up CBG/bio-CNG retailing at its collocated fuel retail outlets and our first outlet is likely to come up soon," Jio-bp told ET in an emailed response.
The company said aligned with its sustainability policies, Jio-bp will convert more and more customers to B-CNG.
"We are in advanced stages of integrating our supply chain network for supply security," it said. "Rates will be governed under the contracts to be executed with all the CBG suppliers on a long-term basis considering end-to-end benefits to all stakeholders in the value chain."
Compressed biogas is a green fuel produced from waste/biomass sources. When this mixture is further purified and processed, it is called bio-compressed natural gas or bio-CNG. Both have calorific value similar to CNG and can be used for automotive, industrial and commercial uses.
India currently has nearly 30 CBG plants under operation. Industry players expect the sector to attract more than $2 billion investments in the next 5-7 years.
Last August, ET had reported that Reliance Industries is planning to invest up to Rs 600 crore in setting up 40 million metric tonne per annum (mmtpa) of biogas plants in Uttar Pradesh and Gujarat. Early this month, RIL chairman Mukesh Ambani said the company will start a new bio-energy business in Uttar Pradesh.
One of the critical factors for pricing of CBG is availability of feedstock at right prices on a sustainable basis. Currently, in many parts of country, CBG is being sold at par with CNG, which is in line with the policy promoted by the Centre's Satat, or Sustainable Alternative Towards Affordable Transportation, scheme.
Under Satat scheme, the government announced an ambitious plan of producing 15 million metric tonnes of CBG per annum, which is roughly 40,000 tonnes per day. To achieve that, considering an average plant size of 8 tonnes, 5,000 plants are needed in the country.
Indian Oil Corpo ation (IOCL) is the nodal agency for CBG plant development in the country. The state-owned refiner has signed initial agreements with companies including Adani Gas, Torrent Gas, and Petronet LNG among others for 1,550 CBG plants. IOC has begun the of CBG in select cities under the brand name IndiGreen, and has issued LOIs for setting up 325 plants for supplying 0.78 mmtpa of CBG.
Biogas contains up to 60% methane, 40-45% carbon dioxide, and traces of hydrogen sulphide. It is purified to remove carbon dioxide and hydrogen sulphide gases to prepare CBG, which is then transported through cylinder cascades or pipelines to retail outlets.
In the FY24 budget, finance minister Nirmala Sitharaman said the government will introduce a 5% CBG mandate for all organisations marketing natural and bio gas. CBG has also been provided a central excise duty exemption when blended with natural gas.
"Introduction of 5% CBG is a welcome step by the government to ensure supply security assurance, encourage energy security, less import of fossil fuel-based energy, like LNG in addition to taking the nation towards Atmanirbhar Bharat," Jio-bp added in the emailed response.
https://economictimes.indiatimes.com/industry/energy/oil-gas/jio-bp-to-sell-bio-cng-compressed-biogas/articleshow/98161652.cms
show less
CNG sales up 52% from pre-Covid levels
Ahmedabad: Driven by growing demand for more CNG vehicles, the sale of compressed natural gas (CNG) went up 52% in 2022 against pre-Covid year of 2019. In Gujarat, public sector undertakings (PSUs) supplied 6.08 lakh tonnes of CNG in 2022 as against 3.99 lakh MT in 2019, suggests data by oil companies. In contrast, retail sale of petrol grew 28% from 20.92MT to 23.7MT during the same period whereas diesel sale went up in the same range from 49.6MT to 63.62MT.
read more
Growing demand for CNG vehicles over the past year, has led to an increase in demand for the fuel. This is despite the rise in CNG prices especially in the last year. In Ahmedabad market, CNG price has settled at Rs 80.3 per kg on Monday. Even though CNG prices increased, they have remained lesser against petrol as well as diesel prices. Petrol currently costs Rs 96.89 per litre whereas diesel costs Rs 92.66 per litre.
Fuel price difference leading to lesser cost of ownership of cars is a key reason for the rise in demand for CNG vehicles.
Explaining the trend, Jigar Vyas, CEO of an Ahmedabad-based car dealership, said, "The demand for CNG cars has increased significantly in the last two years, when both petrol as well as diesel prices showed a sharp spike. Even at Rs 80.3 per kg, CNG is cheaper against both petrol and diesel and gives a better fuel efficiency. Even though CNG cars cost about Rs 50,000 to Rs 70,000 higher than petrol variants, they prove to be more cost-effective. This is one of the major factors for the upsurge in CNG vehicle sales and consequently rise in fuel demand."
The demand for CNG cars is particularly high in the affordable segment. In the past one year, CNG vehicle sales have gone up from 66,339 in 2021 to 1.14 lakh in 2022.
"With several car manufacturers rolling out CNG-variants in entry-level as well as mid-to-premium segment models, customers have more options to choose from. In fact, CNG variants of several model are in such high demand that there's a waiting period of about a year for certain models," said a city-based dealer.
https://timesofindia.indiatimes.com/city/ahmedabad/cng-sales-up-52-from-pre-covid-levels/articleshow/98109033.cms
show less
Natural Gas/ Pipelines/ Company News
ONGC to drill for oil & gas in Cauvery ultra deep waters in FY24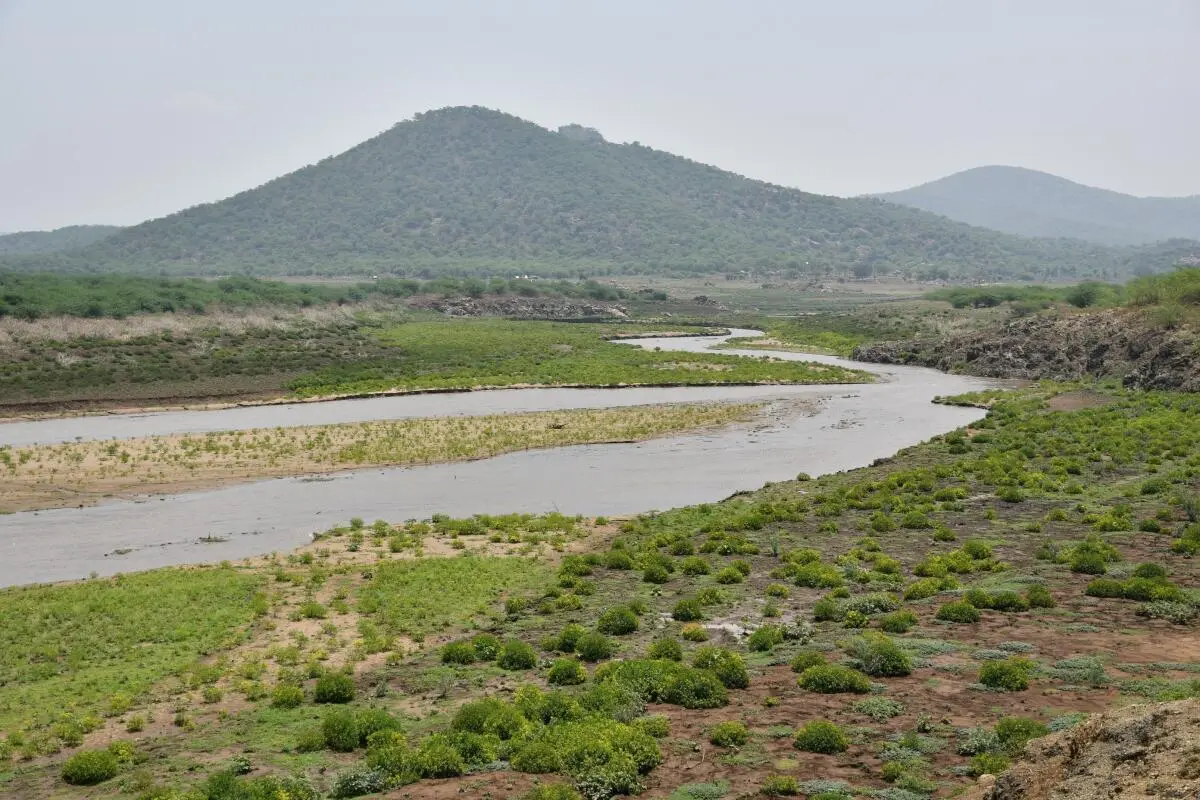 State-run Oil and Natural Gas Corporation (ONGC) will start drilling in the ultra deep waters of the Cauvery basin in the next financial year beginning April 2023.
read more
These are part of the domestic exploration and production (E&P) major's efforts to scout for hydrocarbons in ultra deep waters along India's eastern and western coast.
"We also have a lot of foreign MNCs who are interested and they are studying data. They are looking into various financial and administrative regulatory policies and seeing whether it is conducive," ONGC Director (Exploration) Sushma Rawat told businessline.
Situated along India's east coast, the Cauvery basin is spread over 1.5 lakh sq km, which comprises on-land (25,000 sq km), shallow offshore areas (30,000 sq km) and deep water offshore areas (around 95,000 sq km).
For exploration and extraction of oil & gas from complex and ultra deep waters along the east and west coasts, ONGC has inked memorandum of understandings (MoUs) with oil giants ExxonMobil and Chevron.
"The MoUs are for conducting joint and individual technical studies. We expect Exxon's study to end by March and Chevron's by December 2023. They will move ahead once these studies are over," Rawat added.
Exploring ultra deep waters
Rawat explained that the government has freed a lot of 'no go' zones, particularly in the western and eastern off-shore.
"ONGC has been trying to acquire more acreages off-shore. We have a good idea of oil & gas availability in the eastern and western off-shore. Our target is to acquire almost 1 lakh sq km of acreage every year so that we can have an acreage of 5 lakh sq km in the next three years," she added.
The PSU conducted basin scale models of petroleum system modelling (PSM) and has also come up with common risk segment maps, which detail the hydrocarbon potential in terms of generation and accumulation.
There are many acreages, even within category-1 basins, that need to be probed through drilling, which is why ONGC is exploring partnerships for deep and ultra deep waters, Rawat emphasised adding, the company can go to water depths of more than 2,500 meters.
Category-1 basins are those which have reserves and have started production.
"We are also seeking partnerships in terms of data processing. With ExxonMobil, we have inked an MoU and they have purchased seismic data from the National Data Repository of the Directorate General of Hydrocarbons. Similar is the case with Chevron," she said.
Exploration activity
Since FY20, ONGC as a part of its exploration activity has acquired 4,118 line km (LKM) of two-dimensional (2D) data and 18,519 sq km of three-dimensional (3D) seismic data.
It has drilled 323 exploratory wells, which established around 132.65 million tonnes (MT) of 2P (Proven and Probable) Oil Initially In-Place (OIIP) reserves with 43.5 MT estimated ultimate recovery (EUR).
The E&P major has oil reserves in eight sedimentary basins, which have a total 2P reserves of 326.87 MT as of April 2022.
Since FY20, under the National Seismic Programme (NSP), the government acquired 2D seismic data of 46,960 LKM.
Besides, another 22,500 LKM of 2D seismic data was acquired in the Andaman offshore and 32,435 LKM of data under the Exclusive Economic Zone (EEZ) survey till January 15, 2023.
https://www.thehindubusinessline.com/companies/ongc-to-drill-for-oil-gas-in-cauvery-ultra-deep-waters-in-fy24/article66528432.ece
show less
ONGC to invest $2 bn in Mumbai offshore to raise oil, gas output
India's top oil and gas producer ONGC will invest more than $2 billion in drilling a record 103 wells on its main gas-bearing asset in the Arabia Sea as it pivots a turnaround plan that will add 100 million tonnes to production, a company official said.
read more
Oil and Natural Gas Corporation (ONGC) has three main assets off the west coast – Mumbai High, Heera and Neelam, and Bassein and Satellite, which contributed the bulk of 21.7 million tonnes of oil and 21.68 billion cubic metres of gas it produced in 2021-22. "We have released a record 103 locations for drilling of wells on the Bassein and Satellite (B&S) assets over the next 2-3 years," ONGC Director (Offshore) Pankaj Kumar said. The wells will tap smaller and hereto untapped reservoirs and help raise output.
"We estimate that this development drilling will enhance production by over 100 million tonnes of oil and oil equivalent gas over the life of the field,' he said.
"The investment involved in drilling and facilities will be over $2 billion."
ONGC produces two-third of all oil and gas produced in the country and any incremental production would help the country cut its dependence on imports for meeting energy needs.
India imports over 85% of the crude oil, which is converted into fuel such as petrol and diesel in refineries, and roughly half of the natural gas that is used to produce electricity, make fertiliser, converted into CNG for running automobiles and piped to household kitchens for cooking.
The government has been pressing state-owned firms to step up efforts to raise domestic output to help cut the $115 billion import bill.
ONGC, which reported a gradual decline in output for over a decade primarily because its fields are old and ageing, has now got its act together by working on a comprehensive asset base plan rather than piecemeal field centric approach.
Mr. Kumar said B&S asset had several fields including the prime Bassein gas field, D1 and Tapti-Daman. These currently produce 55,000-56,000 barrels per day (2.8 million tonnes) of oil and 28 million standard cubic metres per day of gas.
"We have done a reservoir profiling for the entire asset to plan the drilling campaign," he said, adding new wells would bring additional production that would offset the natural decline in older wells and add to the overall output.
The Daman field alone is projected to contribute 6-7 mmscmd of more gas while the Tapti field may see oil output almost doubling to 30,000 bpd.
ONGC will adopt a similar approach for the rejuvenation of the other two assets in the western offshore.
Fourth phase of redevelopment of Mumbai High, India's most prolific oil and gas field, is almost complete and the next phase is at implementation stage while the sixth is at conceptualisation, he said.
ONGC is likely to see a reversal of production decline from the current fiscal. In the current fiscal year (2022-23), crude oil production is slated to rise to 22.823 million tonnes and gas to 22.099 bcm. In the following fiscal year, oil production will climb to 24.636 million tonnes and 25.689 million tonnes in 2024-25.
Natural gas production is slated to rise to 25.685 bcm in 2023-24 and 27.529 bcm in the following year.
https://www.thehindu.com/business/ongc-to-invest-2-bn-in-mumbai-offshore-to-raise-oil-gas-output/article66546255.ece
show less
ONGC's Q3 net profit rises 26% to Rs 11,045 crore on high gas prices
State-run ONGC's net profit increased 26 per cent year-on-year to Rs 11,045 crore in the December quarter (Q3FY23) owing to higher prices of gas under the administered price mechanism (APM).
read more
Net profit was, however, 13.88 per cent lower than Rs 12,826 crore India's largest oil and gas producer reported in the preceding September quarter.
Gross revenues rose to Rs 38,584 crore during the quarter, marking a 35.5 per cent jump from Rs 28,474 crore earned in the year-ago quarter.
ONGC shares closed flat with a marginal gain of 30 paise over its previous close at Rs 148.45 on February 14 on the National Stock Exchange.
ONGC reported a 195 per cent rise in its gas realisation in the latest quarter. Under the pricing guidelines issued in 2014, the government has raised domestic natural gas price by 41 per cent to $8.57 per mmbtu (Million British Thermal Units) for the second half of FY23, against $6.1 per mmbtu in the first half.
The spike in domestic gas price has brought some relief to oil and gas producers that faced the heat of windfall taxes.
The company's gross billing for the crude oil it produced rose 15 per cent to $87.13 per barrel in the quarter from $75.73 a barrel in Q3 last year. Net realisation after considering windfall taxes stood at $84.9 per barrel.
On Tuesday, the company's board approved a second interim dividend of Rs 4 to its shareholders on each equity share of Rs 5. The total payout on this account will be Rs 5,032 crore. The record date for distribution of dividend has been fixed for February 24. The first dividend paid out by the company had been Rs 6.75 per share.
ONGC produces over 1.26 million barrels of oil equivalent per day, contributing around 71 per cent of India's domestic production. Its wholly-owned subsidiary ONGC Videsh (OVL) is the biggest Indian multinational, with 35 oil & gas assets in 15 countries.
The company reiterated that uncertainties and constraints across the global supply chain due to the Russia-Ukraine conflict have adversely affected the production of crude oil and gas.
"Significant peaks in energy prices and political stands of different nations in the aforementioned matter have significantly impacted energy productivity, affordability, and cost inflation, besides the lingering aftermath of the restrictive conditions due to the Covid-19 pandemic," it said.
ONGC sells crude oil, refined at refineries to produce petrol, diesel and other petroleum products, at international benchmark rates. Prices had soared following the Russian invasion of Ukraine.
The company said it made seven discoveries so far in 2022-23 – four are onland and the rest are offshore in its operated acreages. Of these, two are prospects, while five are pools.
Windfall tax impact
Overall earnings remained affected by the government's windfall tax regime, company officials said. Crude oil prices have witnessed extreme volatility in 2022. This has resulted in very high prices for end consumers at petrol pumps. Countries around the world have implemented various measures to mitigate the adverse impacts on consumers.
Windfall tax is one of the measures that helps in dealing with the situation.
https://www.business-standard.com/article/companies/q3-results-ongc-net-profit-rises-26-to-rs-11-045-crore-on-gas-boost-123021402034_1.html
show less
Maruti Suzuki Brezza CNG launch soon
Maruti Suzuki India currently has the largest CNG portfolio in the Indian market. Maruti sells over 12 CNG models in the Indian market and recently the company launched the Grand Vitara CNG SUV at Rs 12.85 lakh (ex-showroom). The company is now getting ready to introduce the CNG version of the highest-selling compact SUV, Brezza.
read more
Along with the introduction of the Jimny 5-door and Fronx, Maruti Suzuki also showcased Brezza CNG at the 2023 Delhi Auto Expo. The showcased car was wrapped up in matte blue. The SUV was also spied on in a dealer stockyard recently hinting that the launch is imminent.
The Brezza CNG looks identical to the petrol counterpart, there will be no changes to its exterior and interior styling. It is expected that Maruti might offer Brezza in mid-spec VXI and top-of-the-line ZXI variants.
The Brezza CNG will LED headlamps with DRLs, 16-inch alloy wheels, a seven-inch touchscreen system, cruise control, an engine push start-stop button, ESP, hill-hold assist and a rear parking camera with sensors.
Talking about the powertrain, the Brezza CNG will be powered by the same 1.5-litre NA Petrol engine which produces 100 bhp of power and 136 Nm of torque. However, in CNG mode the power figures will drop to 87 bhp and 122 Nm of torque. Gearbox options will include only a 5-speed manual and could claim a fuel efficiency of around 30 km/kg.
In terms of pricing, the petrol variant Brezza has been priced from Rs 7.99 lakh to Rs 13.80 lakh (ex-showroom). The CNG variants are expected to command a premium of around 70,000 to 80,000 over their petrol counterparts. When launched the Brezza will continue to compete with Hyundai Venue, Tata Nexon, Kia Sonet and Mahindra XUV 300.
https://timesofindia.indiatimes.com/auto/cars/maruti-suzuki-brezza-cng-launch-soon-expected-price-fuel-efficiency-features-and-specifications/articleshow/97940104.cms
show less
PNGRB launches new proposal for Gurdaspur-Jammu Gas Pipeline
22-02-2023 : The Petroleum and Natural Gas Regulatory Board (PNGRB) has initiated the process for the Gurdaspur-Jammu gas pipeline, which aims to address the natural gas needs in Jammu & Kashmir. As part of this process,
read more
PNGRB has invited tenders under Regulation 5 of PNGRB (Authorizing Entities to Lay, Build, Operate or Expand Natural Gas Pipelines) Regulations, with bids due by May 08. The proposed pipeline will span approximately 175 km with a minimum system capacity of 2.0 MMSCMD, including common carrier capacity during the entire economic life.
PNGRB has taken this initiative after a public consultation process and discussions with entities/stakeholders during open house discussions. The Bhatinda-Jammu-Srinagar pipeline was previously authorized to the GSPL-led consortium, which later became GSPL India Gasnet Limited (GIGL). However, GIGL/GSPL failed to complete the pipeline up to Srinagar, prompting PNGRB to foreclose the pipeline at Gurdaspur and launch a new proposal for the Gurdaspur-Jammu gas pipeline.
The development of the Gurdaspur-Jammu pipeline was also mentioned in the 2021-22 budget by Union Finance Minister Nirmala Sitharman as part of a gas pipeline project in the Union Territory of Jammu and Kashmir.
https://boldnewsonline.com/pngrb-launches-new-proposal-for-gurdaspur-jammu-gas-pipeline/
show less
Policy Matters/ Gas Pricing/ Others
India, Guyana set to ink pact on oil & gas sector
India and Guyana are likely to sign a memorandum of understanding to boost cooperation in the oil and gas sector, Bharrat Jagdeo, vice president of Guyana said on Friday.
read more
In an interview, Jagdeo said Guyana is ready to sign the MoU and is awaiting approval from India's cabinet.
Jagdeo also laid out ambitious plans for the two nations to partner in energy. Guyana has become the world's newest oil power after discoveries of crude oil reserves equivalent to more than 11 billion barrels since 2015. This has made the small Caribbean nation home to one of the world's largest oil reserves. For its part, New Delhi has sought to diversify its sources of supply for oil and has struck supply deals with Brazil and Colombia, among others.
Jagdeo added that Guyana had held discussions with India on oil supplies. The topic figured prominently during its President Mohamed Irfaan Ali's visit to New Delhi last month.
"We also explored the possibility of India examining the abundant resources that we've had outside of those that are on auction now," said Jagdeo, who had also served two terms as the country's President.
This year, Guyana will be putting 14 offshore oil blocks up for auction to boost oil and gas exploration.
Another opportunity for India lies in the Stabroeck offshore oil block, which is currently operated by US oil major ExxonMobil. Guyana's government has revealed plans to take back 20% of the oil block from ExxonMobil and explore bilateral partnerships to develop this part of the oil block.
"Next year, ExxonMobil will have to give up 20% of their holdings. So, all of those will be available for some form of bilateral engagement, where we can actually see joint production or exploration related activities," Jagdeo said.
Guyana is also looking to recruit skilled workers from India to help develop the country's fledgling gas sector.
"We don't want India's involvement only in defining our gas policy, but also from an investment perspective to develop those resources," he said.
Talks between New Delhi and Georgetown have also extended beyond energy. During Jagdeo's visit, both sides affirmed their intent to sign an air services agreement (ASA).
"Indians have a sizeable presence in Guyana and are the largest ethnic group comprising about 40% of the population as per 2012 census. The signing of ASA with Guyana will enable a framework for provision of air services between the two countries," a statement from India's civil aviation ministry said. "The new ASA will provide enabling environment for enhanced and seamless connectivity while providing commercial opportunities to the carriers of both the sides," the statement said.
Jagdeo said he expects the agreement to go into force imminently, after an exchange of diplomatic notes between the two countries.
"A lot of Guyanese businesses are interested in sourcing goods and services from India. On this trip, many of them are with me. We also need a lot of skilled people to come to our part of the world. But what is crucial is the links between both countries like shipping and air transportation. Right now, people have a hard time flying to Guyana. They have to go through New York or the UK and many can't secure a visa. So we are hoping to strengthen air ties between the countries so that you can have a easier transit for people," Jagdeo added.
Agriculture and defence will also form a key focus area for cooperation between India and Guyana.
"We've identified a large number of areas of technical skills that are available in India that we plan to aggressively recruit into our agricultural efforts,' Jagdeo said. In particular, Guyana would look for Indian support in developing its capabilities in sugar, rice, biofuels, livestock development and a range of cash crops. Guyana plans to develop its agribusiness sector and move away from small-scale farming.
During his ongoing visit to India, Jagdeo met with Minister for agriculture and farmers welfare Narendra Singh Tomar.
Guyana has also demonstrated a keen interest in Indian defence platforms. During his January visit, President Irfaan Ali stated that his country was looking to modernize its military and was eyeing Indian capabilities.
Jagdeo confirmed that Guyana was seriously considering moving forward with defence purchases from India. The country's requirements are largely geared towards protecting its economic resources and for domestic duties rather than active warfare. Guyana's interest is in maritime assets like patrol vehicles and air transport aircraft to help improve domestic connectivity.
Indian High Commissioner to Guyana, K J Srinivasa, said the aim is to help Guyana defend its resources at sea. He confirmed that India's focus would be on providing fast patrol boats to Guyana's coast guard and also alluded to ongoing discussions with Guyana on India's Dornier aircraft.
https://www.livemint.com/news/world/india-guyana-set-to-ink-pact-on-oil-gas-sector-11677261198749.html
show less
Rise in PNG prices leads to 37% decline in industrial consumption decline in industrial consumption
AHMEDABAD: High prices of piped natural gas (PNG) after the Russia-Ukraine war since a year has forced several industries to turn to alternate fuels. As a result, the consumption of PNG has declined by 37% on an average.
read more
Supply data by key players indicates a major decline. While Gujarat Gas reported a 51% decline in industrial PNG volumes in the third quarter of 2022-23 against the corresponding quarter, Adani Total Gas reported a decline in supply by 23%.
Data cited in the quarterly reports of industrial PNG of Gujarat Gas suggests 8.41MMSCMD consumption in the third quarter of FY22 to 4.05MMSCMD in the same period in the current fiscal. During the same period, Adani Total Gas reported an 23% decline from 91MMSCMD to 70MMSCMD.
"Due to lesser offtake of gas largely by industrial consumers owing to high PNG prices resulting from higher gas costs, overall PNG volumes have shown a decline. This is true for both major suppliers – Gujarat Gas and Adani Total Gas. Moreover, many of the industries such as Morbi ceramic cluster have shifted to alternative fuels like propane. This has also reduced the offtake for PNG," said an industry source.
Gujarat Gas supplies gas to a majority of industrial clusters including along the golden corridor belt in Vapi-Ankleshwar-Bharuch and the Morbi ceramic cluster. On the other hand, Adani covers industrial zones around Ahmedabad and a few in north Gujarat region around Mehsana.
Pathik Patwari, president, Gujarat Chamber of Commerce, and Industry (GCCI), said, "Industries which had permissions from pollution control boards have shifted to coal and lignite. This is especially true for several chemical industries which were using natural gas as fuel for certain industrial processes."
Ceramic tile manufacturers — which are key consumers of natural gas — have downsized production lately, due to rise in gas prices. Earlier this week, Gujarat Gas also raised PNG prices for industrial consumers to Rs 47.5 per SCM in Morbi and Rs 49.3 per SCM for non-Morbi players.
"With decline in demand for ceramic tiles and rise in gas prices, smaller tile makers do not have adequate working capital and as a result, have cut down production. This is also one of the reasons for the decline in gas consumption," said K G Kundariya, past president, Morbi Ceramics Association (MCA).
https://timesofindia.indiatimes.com/city/ahmedabad/rise-in-png-prices-leads-to-37-decline-in-industrial-consumption/articleshow/98243490.cms
show less
LNG Use / LNG Development and Shipping
GAIL to acquire up to 26% equity stake in US LNG projects
GAIL (India) Ltd, which is the largest gas distributor in India, has announced its interest in acquiring a partial ownership stake of up to 26% in a project or facility that deals with liquefying natural gas (LNG) in the United States. This piece of information has been made public through a document released by the company.
read more
This means that GAIL (India) Ltd is looking to invest in a facility that specializes in converting natural gas into a liquid state, thereby making it easier to transport across large distances. This investment would allow the company to increase its participation in the global market for LNG, which has been growing in recent years.
By acquiring a partial ownership share in an LNG facility in the United States, GAIL (India) Ltd would be able to gain access to new sources of natural gas, which could potentially help to diversify its supply chain and reduce its reliance on traditional sources of gas. Additionally, this move would also enable the company to expand its reach in the United States, which is one of the largest consumers of natural gas in the world.
Last year, GAIL faced issues with the supply of LNG when Gazprom Marketing and Trading (GMTS), a company owned by Russia, was unable to deliver certain LNG shipments due to Western sanctions imposed on Moscow after its military intervention in Ukraine.
According to a document dated February 16, GAIL is currently investigating the possibility of purchasing an ownership stake in a US-based LNG liquefaction plant or project, either directly or through its affiliates. The company is considering both existing plants and those that are in the process of being built.
The document did not disclose the specific amount of funds that GAIL has allocated for a potential deal. However, it did state that the company or its affiliates are interested in procuring 1 million tonnes of LNG per year from the liquefaction plant or project on a free-on-board basis, for a duration of 15 years. The terms and conditions of this arrangement would be agreed upon through mutual negotiation.
The document also mentioned that the duration of the LNG supply contract could be prolonged by 5 or 10 years, based on mutual agreement. Furthermore, it specified that the supply of LNG is expected to begin provisionally in the last quarter of 2026.
The document stated that the deadline for interested companies to submit their proposals to GAIL is March 10.
As per a statement made by GAIL's head of finance in January, the company is seeking long-term gas import agreements to compensate for the shortage in supply that it experienced earlier. It is currently in discussions with entities such as the Abu Dhabi National Oil Co (ADNOC) and other potential partners to acquire gas for meeting domestic demand.
In 2012, GAIL had entered into a 20-year agreement with GMTS to procure an average of 2.5 million tonnes of LNG annually. However, following the Western sanctions, the parent company of GMTS, Gazprom Germania (now known as Sefe), withdrew from the business in April last year.
https://www.businessoutreach.in/gail-to-acquire-equity-stake-in-us-lng-projects/
show less
India's LNG Imports up 8% in January
India's LNG imports in January came in at 2.26bn m3 (1.67mn metric tons), up 7.9% year/year, the country's oil and gas ministry's Petroleum Planning and Analysis Cell (PPAC) website showed on February 20.
Europe LNG demand to drive competition for new supply, dominate trade in long term: Report
New Delhi: Europe's increased need for liquefied natural gas (LNG) looks set to intensify competition with Asia for limited new supply available over the next two years and may dominate LNG trade over the long term, according to Shell's LNG Outlook 2023.
read more
"European countries, including the UK, imported 121 million tonne of LNG in 2022, an increase of 60% compared to 2021, which enabled them to withstand a slump in Russian pipeline gas imports following its invasion of Ukraine. A 15 million tonne fall in Chinese imports combined with reduced imports by South Asian buyers helped European countries to secure enough gas and avoid shortages," the report said.
Europe's rapidly rising appetite for LNG pushed prices to record highs and led to volatility in energy markets around the world, it added.
With reduced Russian pipeline gas, LNG is becoming an increasingly important pillar of European energy security, supported by the rapid development of new regasification terminals in north-west Europe. In contrast, China is evolving from being a rapidly growing import market to playing a more flexible role with an increased ability to balance the global LNG market.
"The war in Ukraine has had far-reaching impacts on energy security around the world and caused structural shifts in the market that are likely to impact the global LNG industry over the long term," Steve Hill, Shell's Executive Vice President for Energy Marketing said. "It has also underscored the need for a more strategic approach – through longer-term contracts – to secure reliable supply to avoid exposure to price spikes."
The decline in Russian pipeline gas flows prompted unprecedented policy and regulatory intervention as governments in Europe sought to bolster energy security and shield their economies from high costs, including prioritising LNG imports and quickly developing new import terminals.
"In 2022, Europe's LNG demand forced other buyers to reduce their imports and switch to other fuels, generating more emissions. High global LNG prices led to a drop in LNG imports in South Asia, with Pakistan and Bangladesh importing more fuel oil to minimise power supply shortages and India using more coal," Shell said in its LNG Outlook.
It added that the total global trade in LNG hit 397 million tonne in 2022.
Industry forecasts peg LNG demand to reach 650 million tonne to over 700 million tonne a year by 2040. More investment in liquefaction projects is required to avoid a supply-demand gap that is expected to emerge by the late 2020s.
Diverse new technologies to reduce emissions from gas and LNG supply chains will help to consolidate its role in the energy transition. And there is growing industry focus on the development and deployment of decarbonised gases – including renewable natural gas, synthetic natural gas, hydrogen and ammonia – to deliver more sustainable energy security in the future, the report stated.
https://www.livemint.com/industry/energy/europe-lng-demand-to-drive-competition-for-new-supply-dominate-trade-in-long-term-report-11676546263982.html
show less
Electric Mobility/ Hydrogen/ Bio- Methane
Eye on turning numero uno in EV sector, Tamil Nadu releases fresh policy
Aiming to emerge as India's electric vehicle hub, the Tamil Nadu government on Tuesday released an exclusive policy for electric vehicles (EV) with a special focus on cell and battery manufacturing to garner investments worth Rs 50,000 crore in the sector and create 1.5 lakh jobs over a period of five years.
read more
The state also plans to develop two exclusive EV parks in Manallur near Chennai and Hosur, which will also house a Future Mobility Park spread over an area of 300 acres. Hosur-Krishnagiri-Dharmapuri (HDK) region is already emerging as a hub for electric vehicles with Ola, Ather, and Simple Energy, already setting up their manufacturing units in the area. TVS Motor Company is also rolling out EVs from its factory in Hosur, while Ampere has built a brand-new factory in the Ranipet district.
The Tamil Nadu Electric Vehicles Policy 2023, the second in four years, focuses on measures on the supply and demand sides, much-needed charging infrastructure, and building the ecosystem for EVs. It also lays much emphasis on the component side, especially cell manufacturing, by offering a special capital subsidy of 20 per cent of investment in eligible fixed assets for new and expansion projects in advanced chemistry cells (ACC) manufacturing.
The policy, which will be valid for five years or till a new one comes into existence, also allows companies to avail of the special ACC capital subsidy from the date of commercial production or upon achieving the minimum eligible investment threshold of Rs 50 crore and minimum employment threshold of 50 jobs, whichever is later.
Other key features of the policy are 100 per cent reimbursement of Gross SGST payable on the sale of EVs manufactured in the state, turnover-based subsidy, capital subsidy of 15 per cent of investment in eligible fixed assets, 100 per cent exemption on electricity tax and stamp duty, subsidy on cost of land, and special incentives for the MSME sector.
"Our first policy (released in 2019) was aimed at getting an early upstart in the sector. As expected, we received a lot of investments in electric 2 and 3-wheelers. This policy is a maturation to the next stage and looks to leverage the advantage that the state possesses by focusing on enhanced incentives for cell manufacturing," S Krishnan, Additional Chief Secretary (Industry), said. Krishnan told DH that manufacturers of electric four-wheelers feel the need for building the ecosystem for greater adoption of electric cars and hence the policy has come up with several demand-side incentives to push more people towards EVs so that the demand for electric four-wheelers increases.
According to data released by the government, Tamil Nadu accounts for over 34 per cent of total planned investments in the EV sector with not just EV firms but battery manufacturers like BYD, Grinntech, Lucas-TVS, and Li Energy setting up their units in the state. The state believes the new policy will attract more players in the EV sector to set up their shops in Tamil Nadu. Electrification of vehicular fleets in the state, converting private and commercial vehicles to EVs through waivers and exemptions, extending the exemption of road tax till December 2025 and promoting six cities as centres for implementing e-mobility solutions are some of the demand-side measures proposed by the policy.
The policy also proposes redesigning the curriculum in engineering and polytechnic colleges, launching short-term courses in select engineering colleges, linking the industry and academia and renewed impetus to promote research and development in the EV sector.
"We need to preserve the head start and maintain the flow of talent into the sector. Quality of the human resource in the sector should be strong and that is why there is a lot of focus on capacity building and skilling. We have also taken care to maximize the benefits to the environment and focus on shared mobility and public transportation," Krishnan added. Laying emphasis on accelerating the adoption of EVs in Tamil Nadu, the policy bats for providing the initial impetus for early adopters of electric vehicles through special demand incentives and developing charging infrastructure with favourable power tariffs through public/private measures.Firms that establish public charging stations complying with the guidelines issued by the Union Government will be eligible for a 25 per cent subsidy of the cost involved in the purchase of equipment and machinery during the policy period.
https://www.deccanherald.com/national/south/eye-on-turning-numero-uno-in-ev-sector-tamil-nadu-releases-fresh-policy-1191350.html
show less
imachal to replace entire government fleet of petrol, diesel vehicles with EV
As farming communities in Himachal Pradesh are among the most by climate change, officials there have taken action to reduce traffic pollution by supporting e-vehicles (EV) .
read more
Scientific studies have shown that the high Himalayan ecosystems are being damaged by the increasing number of tourists and car exhaust gases. These pollutants, which absorb heat, hasten glacier melting.
In an effort to promote environmental awareness, the state transportation department this month became the first in the nation to convert its entire fleet of official petrol and diesel cars to electric ones. According to the idea, all government agencies would have electric cars within a year for a practical and cost – effective system.
According to official statement by Chief Minister Sukhjinder Sukhu, 300 e-buses will be added to the fleet of the Himachal Road Transport Corporation (HRTC), for which a fund of Rs 400 crore has been allocated. By 2025, the HRTC intends to have its whole fleet of electric buses.
The HRTC, which has over 3,500 buses and has been essential to the state and its economy as the buses link remote villages with urban regions, has been suffering losses as a result of increased gas prices. According to officials, the HRTC's daily spending of almost Rs 1.5 crore will be significantly reduced as a result of the electric vehicles.
According to experts, the environmentally aware state with an important tourist potential is expected to benefit greatly from the decision to convert the whole fleet of state roadway buses to battery power.
One of the key concerns of the Congress-ruled state is the creation of a new electric vehicle (EV) policy, which the government is now preparing. On February 17, Chief Minister Sukhu met with a delegation from the British High Commission, led by Arina Cosac, Head of Climate Change Policy.
https://www.dnpindia.in/states/himachal-becomes-to-replace-entire-government-fleet-of-petrol-diesel-vehicles-with-ev/182809/
show less
BEST to introduce 15 EV charging stations in Mumbai
The Brihanmumbai Electric Supply and Transport undertaking (BEST) will introduce 15 electric vehicle (EV) charging stations by the first week of March for public use across the city.
read more
These EV charging stations will be located at NSCI in Worli, Colaba, Back Bay, Mantralaya, Chhatrapati Shivaji Maharaj Vastu Sangrahalaya, Hiranandani bus stand, Tardeo bus station, Bandra Reclamation, Bandra (East) bus station, Mahim bus station, Bandra (west) bus station, Goregaon (West) bus station, Seven Bungalows bus station, and Walkeshwar bus station.
According to BEST General Manager Lokesh Chandra, more such EV charging stations will come up across Mumbai to ensure a clean environment and secure a sustainable energy future. Chandra said, "As EV buying is gaining momentum, there will be a demand for such charging stations and therefore, BEST has taken steps to set up the infrastructure. This will also encourage more people to buy EVs."
The official also said that while setting up one EV charging station, the most important factor is the availability of space. BEST depots or stands, which are spacious, have been considered to ensure free movement of vehicles. After the opening of these 15 EV charging stations under Phase I by March first week, more such facilities would be developed. According to BEST, it has plans to introduce nearly 55 EV charging stations across Mumbai. To be sure, BEST undertaking is a licensee for electricity distribution only in the island city of Mumbai and not suburban Mumbai. GM Chandra, however, said that this will not prohibit them from setting up the infrastructure for EV charging stations, even in the suburbs. For charging stations outside the island city, power will be procured from other power distributors, Chandra said, adding that a dedicated mobile application is being developed through which private EV users could book slots at these charging stations and come for the service accordingly. This would save time, said Chandra.
There are a few BEST EV charging stations in the city at present, however, it is not open for public or private EV users. At the existing EV charging stations, only BEST buses and their administrative e-vehicles are allowed. Interestingly, the public transport undertaking BEST is inclined to shift all its BEST buses fleet into EV by 2028.
https://indianexpress.com/article/cities/mumbai/best-to-introduce-15-ev-charging-stations-8457042/
show less
Delhi government plans to allow only electric two-wheelers to ply as bike taxis
A senior official said, "The aggregator policy, which is being finalised, plans to bring in norms to regularise these vehicles. The policy will make it mandatory for aggregators to on-board electric two-wheelers and encourage sustainable transportation, which is our focus.
read more
The aggregator policy being finalised by the Delhi government proposes to allow only electric two-wheelers to ply as bike taxis, officials said on Tuesday. The aggregator policy for two-, three-and four-wheelers is in its final stages and will be rolled out soon, Transport Minister Kailash Gahlot said on Monday.
A senior official said, "The aggregator policy, which is being finalised, plans tobring in norms to regularise these vehicles. The policy will make it mandatory foraggregators to on-board electric two-wheelers and encourage sustainabletransportation, which is our focus."The policy should be finalised soon but of course there will be a long routeahead."The Delhi government's Transport department has launched a crackdown againsttwo-wheelers with private registration marks being used for commercial purposes.In a public notice, the department has cautioned bike taxis against plying in Delhiand warned that violations would make aggregators liable for a fine of up to Rs 1lakh.Talking about the crackdown, the senior official said it is difficult to identify suchvehicles since there is no specific mark."For now, our teams are posing as decoy customers and issuing challans," hesaid.According to official figures, five bike taxis were issued challans till 5 pm onMonday. On Tuesday, 23 such bike taxis were challaned.The Transport department will also write to the aggregators to not ply such two-wheelers.Explaining the situation, the senior official said the aggregators do not check if thevehicles have valid Pollution Under Control Certificates (PUCC) or whether theyare overage."Most of the bike taxis are those that are bought second- or third-hand. So thereare high chances that they are unfit to ply on the roads of Delhi. Two-wheelers area huge contributor to pollution in the national capital," he said.In 2018, the Supreme Court banned diesel and petrol vehicles older than 10 and15 years, respectively, in Delhi. It had also directed that the vehicles plying inviolation of the order would be impounded.A 2014 order of the National Green Tribunal bars vehicles older than 15 yearsfrom being parked in public places.
https://energy.economictimes.indiatimes.com/news/power/delhi-government-plans-to-allow-only-electric-two-wheelers-to-ply-as-bike-taxis/98136761?action=profile_completion&utm_source=Mailer&utm_medium=newsletter&utm_campaign=etenergy_news_2023-02-22&dt=2023-02-22&em=bmF0dXJhbGdhc2luZGlhLm5nc0BnbWFpbC5jb20=
show less
---
INTERNATIONAL NEWS
Natural Gas / Transnational Pipelines/ Others
Iraq: Iraq signs agreement with UAE to develop natural gas fields
The Iraqi government signed an agreement with the UAE firm Crescent Petroleum on 21 February to develop two gas fields in Iraq's northeastern Diyala governorate to supply local power plants.
read more
The UAE's private upstream oil and gas company disclosed that the Gilabat-Qumar and Khashim gas fields are expected to produce seven million cubic meters within an 18-month span.
Crescent Petroleum management also added that it plans to explore and construct a third block in the Basra governorate, to add additional gas supplies.
According to an Iraqi oil ministry source, Baghdad recently signed gas exploration agreements with two Chinese companies.
"These are very important deals that will boost Iraq's plans to utilize its huge gas reserves not only to meet its domestic consumption but also to become a major gas exporter," the source remarked.
According to an INA report, the Iraqi national oil minister Hayan Abdel-Ghan revealed that the crude licensing round would be announced soon.
In recent months, Iraq has bolstered its efforts to increase its relations with Gulf states. On 19 February, Iraq and Saudi Arabia signed a Memorandum of Understanding (MoU) to share sensitive intelligence and deepen security cooperation, marking the first time the two nations have signed a security pact since 1983.
The MoU entails "all forms of security cooperation, exchange of points of views, and undertaking joint security activities," Iraqi state media reported.
The historic MoU comes at a time when Baghdad has started to normalize ties with the Gulf countries following decades of isolation due to the 1990 Iraqi invasion of Kuwait.
The signing of the MoU between Baghdad and Riyadh comes as Iraq prepares to host bilateral discussions between Saudi Arabia and Iran to ensure regional stability.
https://thecradle.co/article-view/21714/iraq-signs-agreement-with-uae-to-develop-natural-gas-fields
show less
Portugal: Galp planning to sell 10% stake in Mozambique Gas Project – Report
Portugal's Galp Energia has mandated Bank of America to prepare a sale of its 10% stake in a multibillion-dollar natural gas project in Mozambique's Rovuma basin, the Negocios newspaper said on Thursday, citing an unidentified source linked to the energy sector.
read more
There would be no lack of interest in Galp's stake as the war in Ukraine had increased the appetite for gas from international companies, the report said.
Galp declined to comment.
The energy company holds a 10% stake in a consortium exploring for natural gas in Rovuma's Area 4, in the northern Mozambique region of Cabo Delgado, which has been the target of attacks by militants.
The main shareholder with a 70% stake is Mozambique Rovuma Venture, comprising Exxon Mobil Corp, Italy's ENI and China National Petroleum Corporation (CNPC). Korea's Kogas and Mozambique's National Hydrocarbons Company ENH have 10% each.
Galp announced a deal on Monday to sell its upstream business in Angola to SOMOIL for about $830 million. Its Angolan output comes from mature fields with declining production while its main upstream business is in Brazil.
Galp shares were up 1% at 11.815 euros($12.61) on Euronext Lisbon in afternoon trading. ($1 = 0.9373 euros) (Reporting by Sergio Goncalves; Editing by Andrei Khalip and Mike Harrison)
https://www.naturalgasworld.com/galp-intends-to-divest-10-stake-in-mozambique-gas-project-report-103734
show less
Finland: Neste wraps up work on Inkoo LNG pipeline
Finland's Neste has completed the construction work on the pipeline that connects Gasgrid's FSRU-based LNG import terminal in Inkoo with the grid.
read more
Neste's Engineering Solutions started working on the the 2.2 km long gas transmission pipeline in May last year and "most of the demanding work for this highly critical project was finalized during 2022," according to a statement by Neste.
The scope included engineering, procurement and construction management (EPCM) services of the gas transmission pipeline and equipment needed to connect the FSRU to the main Finnish gas transmission network.
It also included assistance in procurement of critical equipment, such as the gas unloading arm.
Neste worked together with Gasgrid and Ramboll Finland, which was responsible for the port structures.
According to Neste, the construction of the pipeline was completed in record time and "well within schedule."
Excelerate Energy's 150,900-cbm FSRU Exemplar serves Gasgrid's import facility in Inkoo under a charter deal.
This is Finland's first FSRU-based facility.
The unit started supplying regasified LNG to the grid on December 29 as part of the commissioning phase.
After that, it also received its first LNG tanker, the 174,130-cbm LNG carrier, Isabella, which delivered a cargo from Cheniere's Sabine Pass LNG terminal in the US.
Gasgrid said last month that that the FSRU-based facility was ready to start commercial operations.
Eesti Gas, a unit of Estonian investment firm Infortar, is the first customer and will bring in total seven shipments via Finland's LNG facility in the port of Inkoo this year.
https://lngprime.com/europe/neste-wraps-up-work-on-inkoo-lng-pipeline-in-finland/73555/
show less
Argentina: New 'Virtual Pipeline' supplies LNG to Argentina's industry
Argentina-based Galileo Technologies has implemented a new Virtual Pipeline that supplies liquefied natural gas (LNG) to a thermal power plant in the Cuyo region, Argentina.
read more
Located at a site owned by Transportadora de Gas del Norte S.A. (TGN), next to the compression plant 'La Mora', the Virtual Pipeline consists of nine Cryobox's connected to the TGN pipeline.
In operation 24/7 the pipeline produces approximately 120 tonnes of LNG per day and continually supplies the Methax Thermal Power Plant, which generates 40MW (megawatts) of power.
"Our technology allows us to liquefy gas directly into the well and transport it in cryogenic iso tanks to deliver it according to the demand from the consumers," commented Juan Ojanguren, Vice President of Galileo Energia S.A.
"We are proud to operate in the Cuyo region, where we know that we are ensuring the electricity needed on a continuous basis with the cutting-edge technology that characterises us."
According to Galileo, micro-scaled LNG solutions such as the Virtual Pipeline system enable LNG to reach consumers that are not connected to traditional pipelines.
Figures from the International Energy Agency (IEA)'s latest Gas Market Report showed flat demand for gas in Argentina in the first half of 2022, but an 11% increase year-on-year in LNG imports over the first seven months of 2022.
State-run oil company YPF signed a LNG feasibility study in September with Malaysian oil company Petronas to assess the viability of a $10bn export terminal on the Atlantic coast.
For a terminal to be realised, the International Chamber of Shipping (ICS) suggests that Argentina must first break its seasonal reliance on LNG imports.
The shipping specialist revealed that, in 2021, Argentina imported 56 cargoes of LNG, mainly from Qatar and the USA. Import cargoes for 2022 total 41 up to the most recent tender in June.
https://www.gasworld.com/story/new-virtual-pipeline-supplies-lng-to-argentinas-industry/2121238.article/
show less
US: Mexico plans natural gas pipeline connecting Sonora and Baja California to meet rising demand
Another major natural gas pipeline is slated for Mexico, this one for the Northwestern part of the country and the states of Sonora and Baja California.
read more
On Monday, Mexican utility Comisión Federal de Electricidad (CFE) signed a memorandum of understanding (MOU) with Carso Energy and Sempra Infrastructure.
Carso Energy is a subsidiary of Grupo Carso, a Mexican infrastructure firm run by billionaire Carlos Slim. Sempra Infrastructure is a subsidiary of San Diego-based Sempra.
The companies filed a joint statement explaining that the pipeline would principally be used to fuel CFE natural gas power plants. It would also "help the development of the natural gas industry in the northwest, shoring up energy security in the country and the objectives of the government."
The natural gas pipeline would run across the two states for a distance of about 450 kilometers, or around 280 miles. It would interconnect with Carso's 472 MMcf/d Samalayuca-Sásabe pipeline and Sempra's 700 MMcf/d Sásabe-Guaymas pipeline.
The points of delivery to CFE power plants would be at Sásabe, Sonora and Algodones, Baja California. CFE previously said that the transport system would need a capacity of 600 MMcf/d and service would be under a levelized rate for 25 years. CFE would source the gas from the United States, using its capacity on both sides of the border.
The MOU is preliminary, the companies said, and subject to feasibility studies and the relevant permits along with engineering and construction contracts and a final investment decision.
Rising Demand Needs
Analysts have suggested that the western flank of Mexico in particular lacks the necessary natural gas infrastructure to feed growing natural gas demand.
Guillermo Turrent, the former CEO of gas marketing subsidiaries CFE International LLC and CFEnergía, said late last year that Northwestern Mexico could see constraints if all of the announced LNG and power projects in the region enter service as scheduled.
These include Sempra's Energía Costa Azul LNG Phase 1 liquefaction terminal, with expected demand of about 500 MMcf/d; Mexico Pacific Ltd. LLC's liquefied natural gas project which would pull about 1.25 Bcf/d for its first two liquefaction trains; and CFE's San Luis Rio Colorado and Gonzalez Ortega power plants in Baja California that would require 216 MMcf/d.
LNG Alliance Ltd.'s Amigo LNG project in Guaymas, Sonora, has also secured U.S. Department of Energy export permits for a terminal with 7.8 million metric tons/year (mmty) of capacity across two trains. Sempra has also proposed the roughly 2 mmty Vista Pacifico terminal in Topolobampo, Sinaloa.
"For the Pacific Northwest of Mexico, there are critical pipeline capacity shortages to be resolved to be able to supply some of the partnerships announced," Turrent said.
[2023 Natural Gas Price Outlook: How will the energy industry continue to evolve in 2023? NGI's special report "Reshuffling the Deck: High Stakes for Natural Gas & The World is All-In" offers trusted insight and data-backed forecasts on U.S. natural gas and the global LNG markets. Download now.]
Western Mexico is also pulling a lot more gas from West Texas. Following pipeline capacity expansions on both sides of the U.S.-Mexico border, Mexico's West Texas gas imports have jumped over the past year.
Calgary-based TC Energy Corp., a major pipeline developer in Mexico, is forecasting Mexico's natural gas demand to grow by 35% from current levels to reach 12 Bcf/d by 2030, and for Mexico's gas imports from the United States to reach 9 Bcf/d from about 6 Bcf/d currently.
https://www.naturalgasintel.com/mexico-plans-natural-gas-pipeline-connecting-sonora-and-baja-california-to-meet-rising-demand/
show less
Natural Gas / LNG Utilization
Macau: Govt lifts natural gas prices after costs climb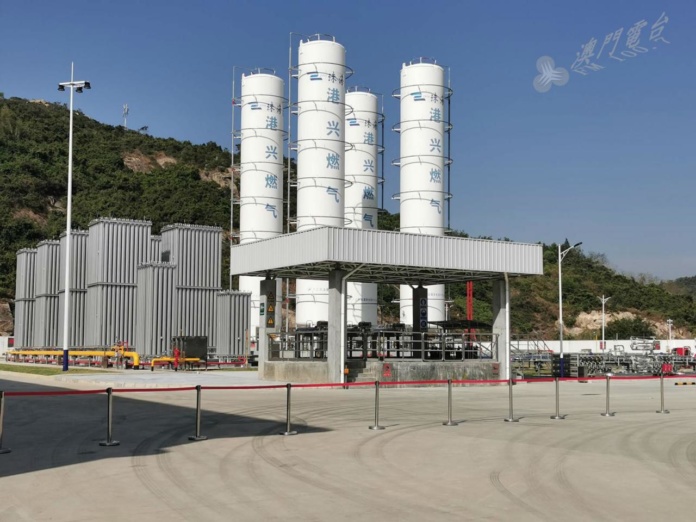 Macau authorities have increased the prices of natural gas supplies in the city, citing considerable price hikes in nearby regions that pushed their costs up by about 20 per cent.
read more
The price increases were announced by the city's leader in the Official Gazette yesterday, with the increases ranging between 8.23 per cent and 14.34 per cent.
According to an update from the Environmental Protections Bureau, for residents under category A, natural gas now costs MOP7.5758 (US$0.94) per cubic metre, up 8.23 per cent.
Users that are not residents under category B now have to pay MOP6.9882 per cubic metre, up 8.98 per cent.
Those considered major consumers and special consumers are charged at rates of MOP6.9124 per cubic metre and MOP4.5916 per cubic metre, up 9.09 per cent and 14.34 per cent respectively.
Nam Kwong Petroleum & Chemicals Co., under state-owned Nam Kwong Group; and Macau City Gas Company, were the two companies granted a concession to procure natural gas for the SAR.
The bureau said that it would continue to push the two companies to negotiate lower prices with their suppliers.
https://www.macaubusiness.com/govt-lifts-natural-gas-prices-after-costs-climb/
show less
Global LNG Development
Qatar is among 'Top 10 LNG exporters' in January; global LNG exports hit 35.5mn tonnes: GECF
Qatar is among the list of 'Top 10 LNG exporters' in January, data provided by the Gas Exporting Countries Forum (GECF) show. The other LNG exporting countries in the list are US, Australia, Russia, Malaysia, Indonesia, Algeria, Oman, Nigeria and Trinidad and Tobago.
read more
Qatar is among the list of 'Top 10 LNG exporters' in January, data provided by the Gas Exporting Countries Forum (GECF) show.
The other LNG exporting countries in the list are US, Australia, Russia, Malaysia, Indonesia, Algeria, Oman, Nigeria and
Trinidad and Tobago.
In its inaugural edition of the Monthly Gas Market Report (MGMR) GECF said that in January, global LNG exports grew by 2.8% (0.98mn tonnes) y-o-y to 35.56mn tonnes.
The higher LNG exports were driven mainly by non-GECF countries and to a lesser extent from GECF member countries and LNG reloads.
However, GECF member countries were the largest LNG exporter globally with a share of 49.7%, down from 50.9% during the same period a year earlier.
Similarly, the share of LNG reloads in global LNG exports decreased from 1.5% to 1.2% during the same period.
In contrast, the share of non-GECF countries LNG exports globally increased from 47.9% to 48.8%.
GECF cited Rystad Energy's preliminary forecast and said global natural gas production was estimated to have decreased by 0.4% to 4,032 bcm in 2022 due to the decline in production in the CIS and Africa regions.
Several factors, including a decrease in gas demand due to high prices and geopolitical tensions, exerted downward pressure on gas production.
Conversely, natural gas output of North America, the Middle East, Europe, and Latin America increased by 64 bcm, 19 bcm, 7 bcm, and 3bcm, respectively.
The 2022 figures have been slightly revised upward from the previous month's estimates due to upward revisions in natural gas output in Asia Pacific, the Middle East, and North America. Non-GECF natural gas output is estimated to increase by 3.8% to reach 2,388 bcm in 2022, mainly due to a production increase of 47bcm in the US.
In 2023, the forecasts reveal a growth in global gas production, driven by growth in North America, the Middle East, Africa, Latin America, and Asia Pacific.
GECF said it is pleased to unveil the inaugural edition of the Monthly Gas Market Report (MGMR). This new publication offers a comprehensive analysis of the global gas market on a monthly basis.
The report provides essential insights for industry players, policymakers, and stakeholders, including a detailed analysis of gas demand and supply, international trade flows, gas storage trends, pricing trends, and the impact of the global economy on the gas market.
"The GECF is committed to delivering high-quality information and analysis, and is confident that the Monthly Gas Market Report will be a valuable resource for all those interested in the gas industry," said Mohamed Hamel, secretary-general, GECF.
https://www.gulf-times.com/article/655640/business/qatar-is-among-top-10-lng-exporters-in-january-global-lng-exports-hit-355mn-tonnes-gecf
show less
Australia: Australia considers curbing LNG exports, risking international claims by foreign investors
The Australian Government recently announced that it was seeking feedback on reforms to the Australian Domestic Gas Security Mechanism, which will allow the government to control the export of liquefied natural gas every quarter in order to meet local supply needs.
read more
Since Russia's invasion of Ukraine, European and Asian liquefied natural gas ("LNG") buyers have been competing for alternatives to Russian gas, which is causing prices to rise and prompting Australian producers to export more uncontracted gas. Demand has also risen in Australia on account of coal-fired plant outages and increased heating needs.
In response, on 9 February 2023, the Department of Industry, Science and Resources of Australia announced that it was seeking feedback on its proposed reforms to the Australian Domestic Gas Security Mechanism ("ADGSM") that will come into force on 1 April 2023. The ADGSM was first adopted in 2017 to avoid supply shortfalls of LNG on the east coast of Australia. The proposed amendments to the ADGSM grant additional powers to the government to review domestic needs quarterly and curb LNG exports to satisfy local demand. If triggered, LNG producers would have to seek permission to export gas during any quarter that is forecasted to have a shortfall of gas supply.
Although the Australian government has never used the ADGSM, a decision to invoke it could affect the availability and cost of gas for worldwide consumers.
The reforms to the ADGSM
The revised ADGSM grants the government the power to impose LNG export restrictions until 2030. It establishes a process for the Minister for Resources to determine whether there will be an insufficient supply of natural gas for Australian consumers in the forthcoming quarter:
Advice to Minister: A decision to invoke the ADGSM is to be based on forecasts and advice provided by several national entities including the Australian Competition and Consumer Commission ("ACCC") and the Australian Energy Market Operator ("AEMO").
Notification: The Minister's notification of intent to consider determining a domestic shortfall quarter must be issued at least three months prior to the commencement of the domestic shortfall quarter.
Consultation: There is then a 30-day consultation period with the relevant LNG projects.
Determination: The Minister makes a final determination within 45 days of the notification. The Minister has broad discretion, but must have reasonable grounds for believing that there will not be a sufficient supply of natural gas for Australian consumers unless LNG exports are controlled and redirected towards the domestic market.
Permissions to export volumes of LNG may be issued under conditions that the Minister deems necessary and appropriate. Further, the ADGSM mentions that the Minister will consider protected long-term contracts when giving permission to export a certain level of gas.
Australia uses different measures to curb LNG exports
In September 2018, in parallel with the ADGSM, a Heads of Agreement ("HOA") was signed by the Australian Prime Minister and representatives of three major LNG exporters to maintain a secure supply of gas in the Australian east coast market. Under the HOA, the LNG exporters agreed to offer uncontracted gas to the domestic market on reasonable terms in the event of a shortfall.
In December 2020, the HOA was replaced with a similar agreement expiring on 1 January 2023. Following the ACCC's warning that there might be a shortfall in 2023 and an indication that the Minister was considering triggering the ADGSM, the HOA was once again revised in September 2022 to provide an additional 157 petajoules of gas to the Australian domestic gas market in 2023.
The Australian government has imposed a $12 gigajoule price cap on uncontracted gas for the next year and required gas to be sold under "reasonable" pricing on an ongoing basis. Under this framework, producers breaching those rules could face severe penalties.
Possible challenge by foreign investors who invested in the sector
The imposition of such measures is not without risk for Australia, which is a signatory to several investment treaties where key LNG companies are incorporated. These include a bilateral investment treaty with China, free trade agreements with Korea and China, the ASEAN-Australia-New Zealand Free Trade Area ("AANZFTA") to which Malaysia is a party, and the Comprehensive and Progressive Agreement for Trans-Pacific Partnership ("CPTPP") which includes Japan. By restricting the export of LNG and imposing a price cap, Australia may risk claims under such treaties.
These investment treaties provide protections to investors and their investments in Australia, including protection from expropriation without compensation, the obligation of "fair and equitable" treatment, including by respecting investors' legitimate expectations, and to refrain from discrimination.
Many of the investment treaties to which Australia is a party permit foreign investors to present a claim for damages in arbitration when the State breaches its commitment to accord those protections. So far, Australia has been able to negotiate with LNG producers instead of triggering the ADGSM, limiting the possibility of such claims.
Foreign investors who have invested in LNG projects in Australia and who are adversely affected by the State's measures in the sector are nevertheless carefully assessing their rights and legal options.
https://www.jdsupra.com/legalnews/australia-considers-curbing-lng-exports-1630069/
show less
Israel: Giant natural gas field is preparing for an LNG terminal
Funding for a new floating LNG terminal off Israel's coast has been approved by the partners in the Leviathan gas field, the companies said on Tuesday, according to Reuters.
read more
The expansion of the Leviathan field, which includes a new LNG terminal, will boost Leviathan's production to allow for increased exports to Europe, which is looking to disentangle itself from the shackles of Russian energy.
The Leviathan field currently produces around 12 bcm per year, which is sold to Israel, Egypt, and Jordan. The partners in the Leviathan field have agreed to sink another $100 million into field developments, including a new floating LNG terminal in a move that the companies say will boost the field's production to 21 bcm per year.
The partners have dedicated $45 million to expanding production and $51.5 million to preparing the floating LNG terminal, which is expected to have an annual capacity of 6.5 bcm.
Israel and Egypt have already signed an MOU to send Israeli gas through Egyptian LNG plants to the EU. The group has cautioned that it will still take three years from FID before gas starts flowing to Egypt's LNG facilities, and the floating LNG part will follow that.
The partners in the project – which include NewMed, Chevron, and Ratio Energies – have estimated the recoverable gas in Leviathan at 22.9 TCF, hailing it as the largest natural gas reservoir in the Mediterranean and one of the largest producing assets in the region.
Over the last decade, Israel has become an energy exporter after several sizeable discoveries.
Prior to Russia's invasion of Ukraine and the resulting sanctions on its energy products, Russia was the largest supplier of natural gas to the European Union, supplying roughly 40% of the EU's demand in 2021.
By Julianne Geiger for Oilprice.com
https://markets.businessinsider.com/news/stocks/israels-giant-natural-gas-field-is-preparing-for-an-lng-terminal-1032112294
show less
Germany to import more LNG from Belgium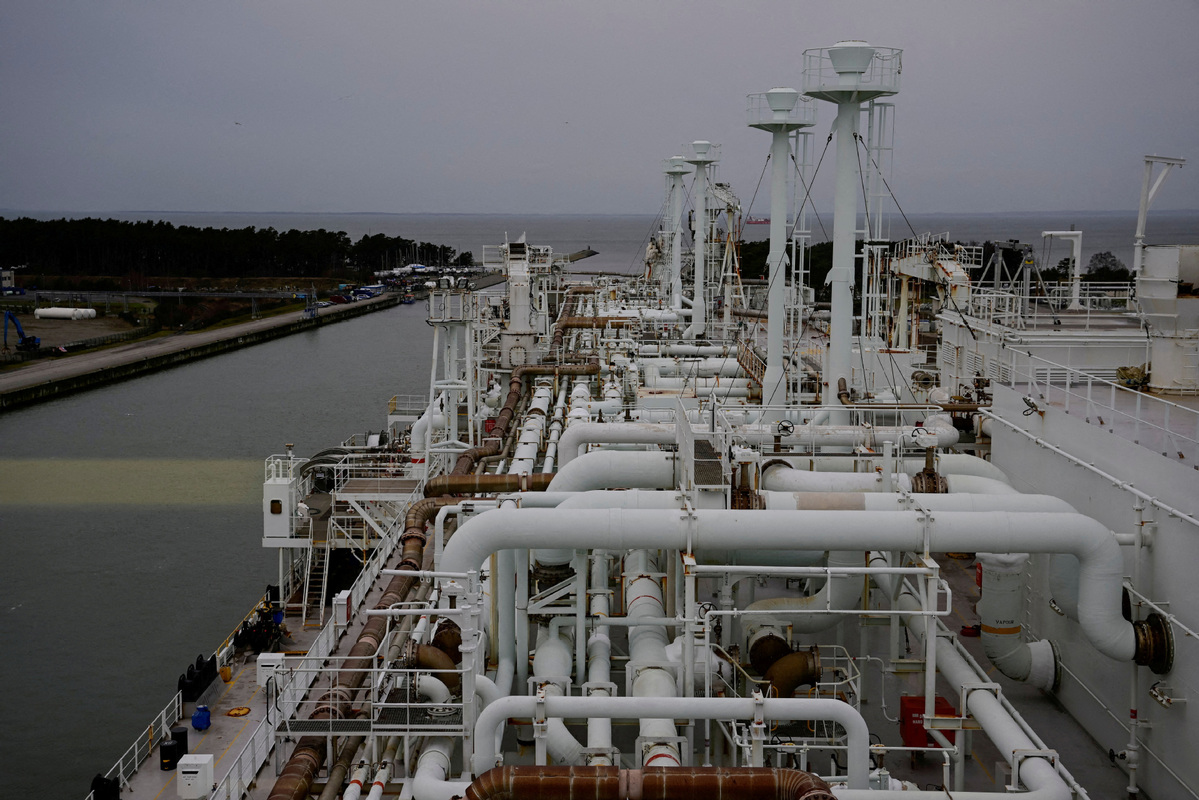 Belgium's Prime Minister Alexander De Croo told Germany's Chancellor Olaf Scholz on Tuesday he will ensure even more imported liquefied natural gas, or LNG, flows into the continent's economic powerhouse, despite the ongoing energy crisis.
read more
The pair met at Europe's largest LNG facility, in Zeebrugge, Belgium, for the German-Belgian Energy Summit, where they unveiled plans to double the volume of LNG flowing from Belgium to Germany, and also build a new electricity interconnector between them that will carry vast new supplies of power into Germany and that could be operational by 2028.
Scholz said the increased LNG flow would ensure his country not only has adequate stocks but will be able to export gas to its neighbors.
"We have a shared responsibility that reaches beyond both countries, and we must and will fulfill that," he said.
The electricity project and additional LNG shipments were demanded by the fast-rising cost of fossil fuel caused largely by supply issues resulting from the Russia-Ukraine conflict, Scholz said. The more expensive fuel has led to sharp rises in the rate of inflation throughout Europe, and cost-of-living crises in many nations as wages have failed to keep up.
Belgium had already increased LNG exports to its neighbor 13-fold in recent months, Belgium's Energy Minister Tinne Van der Straeten said.
"We can show solidarity with our neighbors, thanks to our unique location and strong interconnections," he tweeted in reference to Belgium's coastline and network of LNG pipelines fanning out from its ports.
De Croo said: "This first-ever Belgian-German Energy Summit is of great importance for strengthening our energy independence, accelerating the transition to renewable energy, and ensuring the future of our industry."
The summit also gave De Croo and Scholz a chance to talk about hydrogen infrastructure and CO2 capture and storage. Van der Straeten and Patrick Graichen, Germany's state secretary for economic affairs and climate protection, also took part.
Currently, the LNG facility at Zeebrugge handles 15 billion cubic meters of LNG a year imported from around the world, which equates to 15 percent of Europe's gas imports.
The energy summit was held on the same day as the Organization of the Petroleum Exporting Countries, or OPEC, published its latest monthly report on the energy sector, in which it said the demand for oil is likely to be stronger than expected this year because of economic growth in Europe and the United States and the reopening of China's borders.
The Vienna-based organization said global demand is likely to rise by 100,000 barrels a day because major economies showed greater than expected resilience to the impact of higher interest rates and high inflation and because consumer spending has grown.
OPEC said China's reopening following previous COVID-19 restrictions should have a positive knock-on effect on global growth, with it predicting the global economy will expand by 2.6 percent this year, up from its earlier forecast of 2.5 percent.
https://www.chinadaily.com.cn/a/202302/15/WS63ebc018a31057c47ebaec67.html
show less
Gabon: Perenco to build LNG production unit in Gabon
Anglo-French oil and gas player Perenco has taken a final investment decision (FID) for the construction of a liquefied natural gas (LNG) production unit in Gabon.
read more
The LNG plant will be built at the Cap Lopez oil terminal that Perenco acquired from TotalEnergies in 2021.
The planned LNG production unit will involve an investment of more than $1 billion and will see the transformation of Cap Lopez into both oil and gas terminal.
According to Perenco, it will take three years to construct this plant which is expected to produce 700,000 tonnes of LNG.
The company did not reveal further details about the project.
In Gabon, Perenco operates oil and gas licenses both offshore and onshore as well as two floating offshore storage and offloading units (FPSO).
In 2021, the company acquired TotalEnergies' portfolio of mature non-operated assets located offshore Gabon. With this transaction, in an amount of $350 million before final adjustment, TotalEnergies EP Gabon divested its interests in seven mature offshore fields operated by Perenco Oil and Gas Gabon, along with its interests and operatorship in the Cap Lopez oil terminal, to Perenco Oil and Gas Gabon.
When it comes to its recent activities, Perenco made an oil discovery in an exploration well located in the shallow water Pointe Noire Grand Fond (PNGF) Sud license off Congo, which was described as a potential play opener.
https://www.offshore-energy.biz/perenco-to-build-lng-production-unit-in-gabon/
show less
Germany: ADNOC Supplies First LNG Cargo Under RWE Deal
ADNOC and RWE announced the successful delivery of the first shipment of LNG from Abu Dhabi to the Elbehafen floating LNG terminal in Brunsbüttel, Germany.
read more
The 137,000 m3 shipment is the commissioning cargo for the new floating LNG terminal in Brunsbüttel and the first-ever LNG cargo to be shipped to Germany from the Middle East, ADNOC said.
"This landmark cargo follows the inaugural ammonia shipment in October 2022, and furthers cooperation on energy security, decarbonisation and lower-carbon fuels between the UAE and Germany," the state-owned company said.
The UAE-Germany Energy Security and Industry Accelerator (ESIA) agreement was signed in September 2022 to accelerate projects of joint interest between the two countries in energy security, decarbonisation and climate action. As part of the agreement, ADNOC entered into an LNG supply agreement with RWE, with further cargos reserved exclusively for German customers in 2023.
ADNOC also entered into a number of agreements with German customers, including Steag and Aurubis, for demonstration cargos of low-carbon ammonia.
https://www.naturalgasworld.com/adnoc-supplies-first-lng-cargo-rwe-deal-103696
show less
Germany's third LNG import terminal receives first LNG tanker
Germany's third LNG import terminal is moving into the commissioning phase in record time since the start of the project. The first LNG shipment arrived at the terminal located in Brunsbüttel at the mouth of the Elbe River in central Germany. The other terminals are located to the west in Wilhelmshaven and in Eastern Germany in Lubmin.
read more
German energy company RWE, which is overseeing the project for the federal government points out the speed at which the partners have been able to develop the site. The government reached an agreement for the terminal in May 2022 and by October construction had begun. The FSRU unit arrived in mid-January and now the first test shipment of LNG arrived. Work needs to be completed on some of the shore infrastructure followed by testing but they expect to start feeding gas before the end of February. In March regular operations will begin.
The Liberian-registered LNG tanker Ish operated by Adnoc (Abu Dhabi National Oil Company) docked at the Elbehafen LNG terminal earlier today, February 14. The 71,500 dwt ton vessel built in 1995 has a capacity of 137,500 cubic meters of liquid gas. She was loaded at Adnoc's terminal on Das island departing on January 11.
The gas carrier was docked alongside the Hoegh Gannet FSRU which is operating under a 10-year charter to the German government. The charter was completed on January 19 and the vessel arrived for the first time the following day at the terminal for initial tests on the dock and shore connections. Before the trip to Germany, the FSRU was loaded with a partial cargo of LNG in Spain to be used in the initial tests.
"Floating LNG terminals enable the import of gas and thus strengthen Germany's security of supply. The strong energy dependence of our country on Russian pipeline gas will end with the deployment of the special vessels," said Markus Krebber, CEO of RWE. "The high speed at which the project in Brunsbüttel was jointly driven forward by all involved parties sets standards for the further modernization of our energy supply. This will also be necessary to ensure that Germany as an industrial location becomes climate-neutral as soon as possible."
The Elbehafen LNG terminal joins Wilhelmshaven which commissioned the first of the five government-chartered FSRU units in December. The second terminal is being privately operated by Deutsche Regas and began operations in mid-January also after several weeks of testing.
Plans are already underway to further expand the operation and use it as a basis for the imports of alternative fuels. The FSRU unit in Elbehafen will be relocated to a permanent location late in 2023 at a new berth west of the current one. It will be operated by Brunsbüttel Ports while the government's Deutsche Energy Terminal company plans to work with RWE to develop the multi-function LNG terminal as well as a facility for the import of green ammonia. From 2026, RWE plans to begin importing around 300,000 tons of green ammonia and today they announced a distribution plan with logistics company VTG to use rail transport for the distribution of the ammonia fuel into Germany and neighboring countries.
In addition to adding a second FSRU at Wilhelmshaven, the government also plans to add another terminal in 2023 on the Elbe closer to Hamburg at Stade. Several studies are underway to expand the operation in Lubmin, including the addition of a second FSRU unit. RWE is proposing to add a new feed pipeline into Lubmin as well as a government effort to added additional terminal space at nearby Rugen which would have more direct access. The terminal in Lubmin is currently limited by the small port, which requires the larger LNG carriers to anchor offshore and transfer the gas first to shuttle tankers to reach the FSRU.
German officials are confident that these terminals will make up for the former Russian pipeline supplies and provide greater energy independence. Longer-term by 2026 and 2027 they anticipate that Wilhelmshaven, Brunsbüttel and Stade would all be used for the imports of ammonia and hydrogen fuels.
https://maritime-executive.com/article/germany-s-third-lng-import-terminal-receives-first-lng-tanker
show less
Croatia: Croatian FSRU gets LNG cargo from Trinidad and Tobago
Croatia's FSRU-based Krk LNG import facility, operated by state-owned LNG Croatia, has received a cargo of liquefied natural gas from Trinidad and Tobago's Point Fortin LNG plant, according to shipping data.
read more
The 2015-built 170,200-cbm, Kool Boreas, owned by CoolCo and chartered by Shell, arrived at the 140,000-cbm FSRU on February 14, according to a statement by LNG Croatia.
Also, this is the 55th shipment for the FSRU since the launch of operations in January 2021.
LNG Croatia did not reveal the source of the new shipment but its AIS data provided by VesselsValue shows that Kool Boreas picked up the cargo at the Point Fortin LNG plant some two weeks ago.
Atlantic LNG is the operator of the liquefaction plant in which Shell and BP are the biggest shareholders.
This is not the first cargo from Trinidad and Tobago for the Croatian FSRU. The unit received its first cargo from Trinidad in October 2021.
The Croatian FSRU mainly receives LNG volumes from the US but it recently welcomed its first cargo from Mozambique as well.
It also received shipments from Egypt, Nigeria, and reloads from European terminals.
European LNG demand spiked in the last 12 months as European countries look to boost energy security and replace Russian pipeline gas.
Due to high demand, Croatia also decided to further increase the capacity of its FSRU-based LNG import terminal.
The capacity of the terminal will rise to 6.1 bcm and the expansion project will cost about 180 million euros ($193 million) and includes the construction of a new pipeline from Zlobin to Bosiljevo.
https://lngprime.com/europe/croatian-fsru-gets-lng-cargo-from-trinidad-and-tobago/73590/
show less
LNG as a Marine Fuel/Shipping
A new lease on life for LNG steam turbines
Despite LNG carriers accounting for a mere 1.45% of the total cargo fleet, the overall value of LNG sale and purchase transactions accounted for nearly 12% of all cargo transactions that took place in 2022, up from 3% in 2021. This statistic reflects the surging freight rates and values experienced by the LNG sector in 2022, in the wake of major disruptions to Europe's gas supply.
read more
As a result of this strong market, older, inefficient steam turbine units have swung from prime demolition candidates to attractive investments, gaining a new lease on life as opportunistic buyers scoop them up for bargain prices.
Supply and Demand Factors in 2022
Prior to the Russia Ukraine conflict, LNG carriers were already in high demand. With LNG cited as a clean burning, more energy efficient alternative to oil, demand for the fuel has been on the rise for the last decade. In 2022, demand would be amplified by a global energy crisis.
In February 2022, the escalation of the conflict in Ukraine precipitated a series of events that led to a massive disruption of the European pipeline gas supply. Over the following months the Nord Stream, Yamal Europe, Turk Stream, and Blue Stream pipelines ceased entirely or dramatically reduced the volumes of LNG being transported into Europe.
Consequently, demand for seaborne LNG spiked as European nations looked to acquire gas from further afield. A combination of vessel undersupply and surging demand led to a huge increase in LNG carrier spot rates, with the BLNG1g reaching a historic peak of 466,524 USD/Day in December 2022, a YOY growth of 27% from the previous peak in 2021.
The strong demand is also reflected in 1 year Time Charter rates, which are shown in Figure 1. The VV 1 year Large LNG TC rate reached a 10 year peak of 163,209 USD/Day in November 2022.
As of 31st January 2022, there were 767 live LNG carriers and 232 on order, leaving the order book at nearly 30% of the live fleet.
Many of these units are due to enter the fleet with long term charters attached, scheduled to serve a specific project for years to come, For example, Capital Gas' Large LNG Assos (174,000 CBM, 2024, Hyundai HI) will hit the water on a 10 year charter to Tokyo gas. The same applies to the live fleet, with many vessels operating on charters as long as 20 years.
The large portion of LNG vessels attached to long term charters led to a tight spot market, which pushed rates up further, as well as reducing liquidity in the S&P market.
LNG's popularity as a fuel has increased substantially over the last decade, and as a result, the LNG carrier sector has seen substantial growth. The number of newbuild orders placed every year has been increasing steadily since 2019, with the data showing a clear upward trend over the last 20 years. The current LNG fleet is therefore extremely modern, with the majority of vessels less than five years old.
Similarly, the fleet is becoming increasingly standardised, with almost all vessels ordered in 2022 due to be built with dual fuel engines, the most popular engine types being DFDE (38%), MEGA (13%) and XDF (12%). Over three quarters of the vessels (75.7%) are due to be built with a capacity of 174,000 CBM.
The introduction of IMO efficiency measures, namely the EEXI and CII in 2023, have placed further pressure on design specifications, and dual fuel looks increasingly like the optimum choice for 174,000 CBM LNG carriers.
Many vessels, built before 2010, are fitted with outdated and less efficient Steam Turbine engines, and without slow steaming or the addition of ESDs, these older units may struggle to comply with EEXI and CII in the future.
Sale and Purchase
In a less buoyant market, it is likely that older, smaller units would struggle to compete with the large number of modern Dual Fuel tonnage in the fleet and would become candidates for scrapping.
This includes vessels such as the Trader III (Ex Puteri Intan Satu, 137,100 CBM, Aug 2002, Mistubishi HI). This older and smaller vessel, fitted with a Mitsubishi Steam Turbine engine, and out of class, reached a VV Value of USD 29.9 mil on 1st May 2022, only USD 2.5 mil greater than its estimated scrap value of USD 26.5 mil.
In 2022, market factors would combine to make this mature vessel a surprisingly attractive investment. As rates reached historic highs, the earnings potential increased dramatically, and with a large portion of the LNG fleet tied up in long term charters, liquidity in the S&P market was greatly reduced.
In January of this year, the Trader III was acquired by Capital Gas for USD 50 mil, as LNG supply disruptions continue to reverberate within the S&P market. This was not, however, the first steam turbine unit to gain a new lease on life. In October 2022, Capital acquired the Trader II (138,000 CBM, Nov 2002, Samsung), a 21 year old steam turbine vessel, for USD 33 mil. This followed the sale of the Abadi (137,000 CBM, Jun 2002, Mitsubishi HI) another 21 year old Steam Turbine vessel, to Xinhang Shipping.
In 2022, a total of 10 steam turbine LNG carriers found willing buyers in market transactions, up from just four last year.
This is representative of the red hot S&P market in the wake of the Russia Ukraine conflict and a wider growing global demand for LNG as a fuel.
Regasification Facilities
To accommodate the increase in seaborne LNG imports, many European nations are seeking to expand LNG import capacity, spiking demand for Floating Regasification and Storage Units (FSRUs).
Out of the 45 Live FSRUs, only c.70% (31 vessels) were ordered specifically for regas and storage. The remaining 30% (14 vessels) were converted from LNG carriers, usually older ships with limited remaining lifespan. Certain shipyards, for example, Keppel Singapore, offer conversions from LNG carrier to FSRU, costing between USD 80 – 100 mil.
With the recent demand for regasification facilities, conversion to FSRU has presented itself as another attractive option for older LNG carriers. Such an opportunity was seized by Golar LNG, with the sale of the Golar Arctic (138,500 CBM, Dec 2003, Daewoo) to Snam for conversion to an FSRU. The vessel was purchased for USD 286 mil in May 2022.
Conclusion and 2023 Outlook
With European storage inventories filled much quicker than anticipated, it is unlikely that we will see a repeat of the soaring rates seen during the scramble for LNG volumes in 2022.
However, although 61 LNG vessels are scheduled to be delivered in 2023, most are already committed to long term Time Charters and will therefore be unavailable for spot fixtures. This will serve to keep rates high and ensure that old LNG vessels will continue to find profitable employment in the short to medium term.
https://www.hellenicshippingnews.com/a-new-lease-on-life-for-lng-steam-turbines/
show less
Canada: BC natural gas begins 3k mile journey
Canadian gas giant Tourmaline Oil Corporation has begun shipping liquid natural gas to international markets.
read more
FORT ST. JOHN, B.C. — Canadian gas giant Tourmaline Oil Corporation has begun shipping liquid natural gas to international markets.
An article from Bloomberg revealed the 15-year agreement with Cheniere Energy Inc., an international natural gas company based out of Texas, will see natural gas shipped 3,000 miles to Texas' Gulf Coast from northern B.C.
From there, the gas will be loaded onto ships, where it will then be transported an additional 5,000 to 17,000 nautical miles to markets in Asia and Europe.
The liquid natural gas sent to Texas and onto international markets comes from Tourmaline's Montney and Deep Basin areas. The Montney region encompasses much of the Peace region of B.C., and the Deep Basin region is in southern Alberta.
This 3,000-mile journey is considered one of the longest paths for natural gas to travel from well to facility in the world.
This deal between Tourmaline and Cheniere also marks Canada's biggest deal for LNG outside of North America, with Tourmaline supplying 140 million cubic feet of liquid natural gas per day to Cheniere.
The deal also promises higher prices than what is available in the North American market. In the face of the war between Ukraine and Russia, markets like China have been looking for new power supplies.
Currently, Canada has no liquid natural gas housing facilities. LNG Canada is currently being built in Kitimat, B.C., where, once completed, it will ship Canadian natural gas to Asian markets directly from Canada.
https://energeticcity.ca/2023/02/22/bc-natural-gas-begins-3k-mile-journey/
show less
US: First LNG vessel reaches Freeport's Texas Export Plant
The first-ever liquefied natural gas (LNG) vessel reached Freeport LNG long-idled plant based in Texas on Friday.
read more
This is the first time since the facility closed down in a fire in June 2022, per ship tracking data. The LNG vessel named Kmarin Diamond is reportedly run by a unit of an oil major named BP PLC, one of Freeport's most significant customers, per vessel tracking services.
News of the vessel reaching helped boost US natural gas futures on Friday by more than 5% in post-settlement trade as the second largest US LNG export plant will be consuming a significant amount of gas once it restarts production.
The contract had closed at a 25-month low earlier in the week owing to low heating demands and mild weather.
Freeport has mentioned that it would soon be sending gas to one of the three liquefaction trains of the plants, which liquefy fuel to be shipped overseas. Federal regulators, on Thursday, gave the firm permission to return vessel loading to service to free up space in its LNG storage tanks.
Analysts, however, have said they do not expect the plant to return to total capacity until mid-March or later. Freeport's customers, like Japan's Osaka Gas and JERA, have mentioned they don't expect to get LNG from the plant until post-March.

The eight-month outage has compelled Osaka Gas and JERA to book hundreds of millions of dollars of losses.
Freeport's other major buyers include TotalEnergies, SK E&S, and BP.
Freeport has reportedly also received an average of 35 million cubic feet of gas daily since January 26, when federal regulators had approved the firm to start cooling parts of the plant.
But that's a mere fraction of the 2.1 billion cubic feet per day of gas Freeport can pull in as it operates at 100% power.
Kmarin Diamond had been waiting outside the Freeport since around 26 January, per shipping data.
Several tankers had been waiting in the Gulf to pick up LNG from the plant, including Prism Agility (from 2 Jan), Prism Brilliance (26 January), Nohshu Maru (31 January), and Corcovado LNG (10 February).
Besides, there are many vessels on their way to Freeport, including LNG Rosenrot (due to arrive around 11 Feb), Seapeak Bahrain (20 Feb), Gaslog Wales (23 Feb), British Achiever (24 Feb), and LNG Endurance (5 March).
https://www.marineinsight.com/shipping-news/first-lng-vessel-reaches-freeports-texas-export-plant/
show less
China: Chinese shipbuilder delivers world's largest river-sea intermodal LNG carrier
Shanghai-based Hudong-Zhonghua Shipbuilding (Group) Co and China Shipbuilding Trading Co delivered an 80,000-cubic-meter liquefied natural gas (LNG) carrier, which is currently the world's largest river-sea intermodal LNG carrier, to Shenzhen Gas Co on Saturday.
read more
The Dapeng Princess is also the first LNG carrier to be completed and delivered by Hudong-Zhonghua in 2023, marking the start of the shipbuilder's new journey to implement the strategy of doubling LNG carrier production capacity, according to a statement sent to the Global Times by the company.
The Dapeng Princess is the world's largest fourth-generation LNG vessel built to navigate shallow water waterways. Independently designed and built by Hudong-Zhonghua, the carrier is 239 meters long and 36.6 meters wide.
According to the shipbuilder, the Dapeng Princess is designed to have the shallowest draft of any LNG vessels of its class in the world. Its unique design draft, which is less than 8.5 meters high, enables the ship to sail both on river and sea. It can enter China's Yangtze River basin and Pearl River basin even during the dry season.
Large cruise ships, LNG vessels and aircraft carriers are known as the "pearls in the crown" of the shipbuilding industry. The LNG carrier is widely known as a vessel of high-tech, high-value and high-reliability across global shipbuilding markets. Hudong-Zhonghua commenced the research and development of LNG carriers in 1997 and has delivered 41 vessels to date, shaping up a full production line covering ships for far ocean to offshore and inland rivers.
The shipbuilder currently has received orders for nearly 50 LNG vessels, with its production scheduled to 2028. It plans to deliver four to five LNG carriers this year and will have a record 16 ships under production in parallel.
China remained to be the world's largest shipbuilder in 2022. Chinese companies topped the globe in three major indicators, contributing 47.3 percent of global output, receiving 55.2 percent of new orders and having 49 percent of holding orders, data from the Ministry of Industry and Information Technology revealed.
As for the LNG carrier sector, Chinese shipbuilders undertook a record high of 55 orders for large LNG carriers in 2022, accounting for more than 30 percent of global orders, industrial data showed.
https://www.hellenicshippingnews.com/chinese-shipbuilder-delivers-worlds-largest-river-sea-intermodal-lng-carrier/
show less
China: Chinese shipyard wins order for 10 LNG dual-fuel boxships from MSC
Chinese manufacturer China International Marine Containers (CIMC) recently confirmed a new order from international shipping line Mediterranean Shipping Company (MSC) for ten 11,500 TEU liquefied natural gas (LNG) dual-fuel container ships, according to China-based news agencies on Friday (17 February).
read more
According to CIMC, Zhoushan Changhong International Shipyard, in which CIMC Leasing (Xinde) Co., Ltd is a shareholder, will build the container ships.
The boxships are expected to be delivered by 2026. The series of container ships will be developed and designed by Offshore Engineering Design & Research Institute of CIMC (ORIC) (CIMC ORIC).
The ships will each have a total length of 335 metres, width of 45.6 metres, depth of 25 metres, a design draft of 12.5 metres, and a design speed of 20 knots.
Each will be equipped with the largest C-type LNG fuel storage tank of its class. The ships will be capable of running on both LNG and traditional fuel to complete a single round trip from China to Europe or China to the US.
Compared with the existing ships of the same type, the series of container ships can save about 5% of fuel. The 10 ships will be classified by classification societies DNV, Lloyd's Register (LR) and Bureau Veritas (BV).
According to Yin Xunbin, general manager of CIMC ORIC, the ships will not only adopt dual power propulsion capabilities of using LNG and traditional fuel oil, but also be ammonia-ready.
Disclaimer: The above article published by Manifold Times was sourced from China's domestic market through a local correspondent. While considerable efforts have been taken to verify its accuracy through a professional translator and processed from sources believed to be reliable, no warranty is made regarding the accuracy, completeness and reliability of any information.
show less
Technological Development for Cleaner and Greener Environment Hydrogen & Bio-Methane
Electric vehicles could match gasoline cars on price this year
More quickly than seemed possible a few months ago, sticker prices for electric vehicles are falling closer to the point at which they could soon be on a par with gasoline cars.
read more
Increased competition, government incentives and falling prices for lithium and other battery materials are making electric vehicles noticeably more affordable. The tipping point when electric vehicles become as cheap as or cheaper than cars with internal combustion engines could arrive this year for some mass market models and is already the case for some luxury vehicles.
Prices are likely to continue trending lower as Tesla, General Motors, Ford Motor and their battery suppliers ramp up new factories, reaping the cost savings that come from mass production. New electric vehicles from companies like Volkswagen, Nissan and Hyundai will add to competitive pressure.
The battery-powered version of GM's Equinox crossover, for example, will start around $30,000 when it arrives this fall, the carmaker has said. That is $3,400 more than the least expensive gasoline-fueled Equinox. But factoring in government incentives, the electric Equinox should be cheaper. Like all electric vehicles, the car will need less maintenance, and the electricity to power it will cost less than the gasoline used by its combustion engine equivalent.
Only a few months ago, electric-vehicle buyers faced long waiting lists, and dealers marked up sticker prices by thousands of dollars. Used electric vehicles sometimes sold for more than new ones because buyers were willing to pay a premium to get one right away. At the end of 2022, the average price of an electric vehicle was $61,488, compared with $49,507 for all passenger cars and trucks, according to Kelley Blue Book.
There are still waiting lists for some models like the Ford F-150 Lightning pickup truck, but it has become easier and cheaper to find and buy new and used electric models.
The first major crack in the trend of rising prices came in January, when Tesla cut prices for the Model 3 and Model Y, the two bestselling electric cars, by thousands of dollars. With a starting price of $43,500 before government incentives, a Model 3 is now $300 less than the least expensive BMW 3 Series sedan. A Model Y, at $55,000 before tax credits, costs about as much as a comparable Lexus RX.
Ford also cut the price of its Mustang Mach-E, the bestselling electric vehicle in the United States after the Teslas. Even Lucid Motors, a maker of expensive electric sedans that do not qualify for tax credits, is feeling pressure to cut prices and last week began offering $7,500 discounts on cars that start at $107,400.
Tesla "saw there is increasing competition, and some of the competition is quite good," said Brian Moody, executive editor for Kelley Blue Book. He added, "If the No. 1 seller of a certain type of car reduces their prices, that is going to have an impact on the average."
Major impetus for the price cuts came from the Inflation Reduction Act, legislation passed by Democrats in Congress last year that provides tax credits of up to $7,500 for electric-car buyers. To qualify, battery-powered or plug-in hybrid sedans have to sell for less than $55,000, while pickups and sport utility vehicles qualify only if the retail price is below $80,000. By cutting prices, Ford and Tesla increased the number of models that could benefit from the tax credits.
Manufacturers "are working to continue to pull in shoppers by making these vehicles eligible for tax credits," said Jenni Newman, editor-in-chief of Cars.com, an online auto sales site.
Potentially more significant are subsidies paid to companies that manufacture batteries in the United States, part of a drive by the Biden administration to establish a domestic supply chain and reduce dependence on China.
The subsidies, which were also part of the Inflation Reduction Act, could cut the cost of making electric vehicles by as much as $9,000. That break and the tax credits for buyers of electric cars could allow battery-powered vehicles to achieve price parity with gasoline cars as soon as this year, according to the International Council on Clean Transportation, a research and advocacy group. That is three to five years sooner than would be the case without incentives.
Falling prices for materials like lithium and cobalt have also helped. The price of lithium used in batteries has fallen 20% from its peak in November, though the metal still costs more than twice as much as it did at the end of 2021. Cobalt has fallen by more than half since May, in part because carmakers are selling some models that do not require it, reducing demand.
New lithium mines are beginning to produce ore, which could keep a lid on prices. Sigma Lithium will begin shipping raw material from a site in Brazil to LG Energy Solution, its main customer, as early as April, Ana Cabral Gardner, Sigma Lithium's chief executive, said in an interview. The site will be the first new source of lithium in Latin America for several years. "It's doable, and we're there," Cabral Gardner said.
Of course, these advantages could fade because of new supply-chain problems. Lithium remains in short supply, and prices could spike again. Beginning next month, new regulations governing the $7,500 tax credits will require electric-car batteries to be made in the United States, Canada or Mexico with raw materials from North America or another U.S. trade ally. It is unclear how many vehicles will meet those requirements.
Right now, the Inflation Reduction Act tax credits are available to vehicles assembled in North America, which partially shields the U.S. automakers from competitors like Hyundai. The company's Ioniq 5 has sold well, but it is imported from South Korea. Hyundai is building a factory in Georgia that will start assembling electric vehicles in 2025. (Buyers may still collect a tax credit indirectly if they lease foreign-made electric vehicles.)
But arguably the most powerful force driving down prices is not the commodity markets or Washington.
As electric-vehicle sales soar – rising 66% in the United States last year to 810,000, according to Kelley Blue Book – automakers are getting better at making them. Ford has reduced the weight of the Mach-E by 70 pounds, increasing range and lowering cost, by eliminating some wiring, Jim Farley, the company's chief executive, told investors this month.
GM and LG Energy Solution began producing batteries at a new plant in Ohio last year through a joint venture, Ultium Cells. A second Ultium plant, in Tennessee, is expected to begin production this year, and a third is slated for Michigan. Generally speaking, costs come down as companies produce more of a product.
Auto executives say that they are finding it is easier and cheaper to design and build new electric models than gasoline-powered ones.
The battery cells made by Ultium, for example, are part of a collection of components that can be mixed and matched in many types of vehicles. Carmakers have long used the same platforms in multiple models, but the strategy works even better with electric vehicles because the cars have far fewer parts than internal combustion vehicles.
The Ultium platform cuts the time needed to develop a new vehicle by almost two years, Dan Nicholson, vice president of electrification at GM, said at a Federal Reserve Bank of Chicago conference in January.
As a result, GM will be able to introduce three Chevrolet electric vehicles this year: the Equinox, a Silverado pickup truck and a Blazer SUV. "That's how we get the economies of scale," Nicholson said.
https://www.spokesman.com/stories/2023/feb/14/electric-vehicles-could-match-gasoline-cars-on-pri/
show less
MOL, Air Water to trial liquefied bio-methane onboard LNG-fueled ships
Japanese shipping major Mitsui O.S.K. Lines (MOL) has joined forces with compatriot tech company Air Water to jointly study the trial use of liquefied bio-methane (LBM) derived from cattle manure onboard liquefied natural gas (LNG)-fueled vessels.
read more
As disclosed, the partners signed a Memorandum of Understanding (MoU) to explore LBM's decarbonisation potential. The joint study will be conducted as part of an LBM technology research and development program approved by Japan's Ministry of the Environment.
LBM is produced from cattle manure in the Tokachi region of Hokkaido by Air Water. The fuel is made by liquefying bio-methane at about -160°C generated from dairy-owned biogas plants, separating and refining its main component, methane.
Credit: MOL
Methane can be compressed to 1/600th of its volume by liquefying it, so this enables the mass transportation of methane. It is also a carbon-neutral domestic energy source because it is made from cattle manure.
The two companies will confirm that LBM can be transported, supplied, and used without problems using existing shore and onboard equipment.
The goal is to use LBM on the MOL Group's coastal LNG-fueled vessel in the first half of 2023. This will be the first use of LBM as marine fuel in Japan, according to the company.
Air Water is committed to creating decarbonization solutions and sustainable, locally circulating energy supply models.
In October 2022, the company started the operation of the first plant in Japan to produce LBM, an alternative fuel to LNG that effectively uses unused biogas produced from cattle manure.
Meanwhile, MOL is moving toward decarbonization to achieve net zero greenhouse gas emissions by 2050 and shifting to greener alternative fuels such as ammonia and hydrogen. The firm is also accelerating the deployment of LNG-fueled vessels while taking initiatives aimed at the early introduction of the use of bio-methane and synthetic-methane.
LNG fuel is expected to reduce carbon dioxide (CO2) emissions by about 25% compared to conventional fuel oil, but further reduction of CO2 emissions can be expected through the partial use of LBM, a carbon-neutral energy source.
In addition, because the main component of both LBM and LNG is methane, the current LNG supply chains can be used, so LBM can be an effective solution to achieve low-carbon and decarbonized ship operations.
https://www.offshore-energy.biz/mol-air-water-to-trial-liquefied-bio-methane-onboard-lng-fueled-ships/
show less